TEEXMA® QMS
---
TEEXMA® Quality management system (QMS)is a quality management system which is developed and implemented based on the ISO/TS requirements, and specifically customized according to the needs from clients.

BASSETTI will ensure customers to solve challenges in their quality management by the optimization and standardization of processes.




With the Fast Response System, Workload Management, and Lessons Learned modules, TEEXMA® Quality Management System (QMS) simplifies and optimizes the quality process.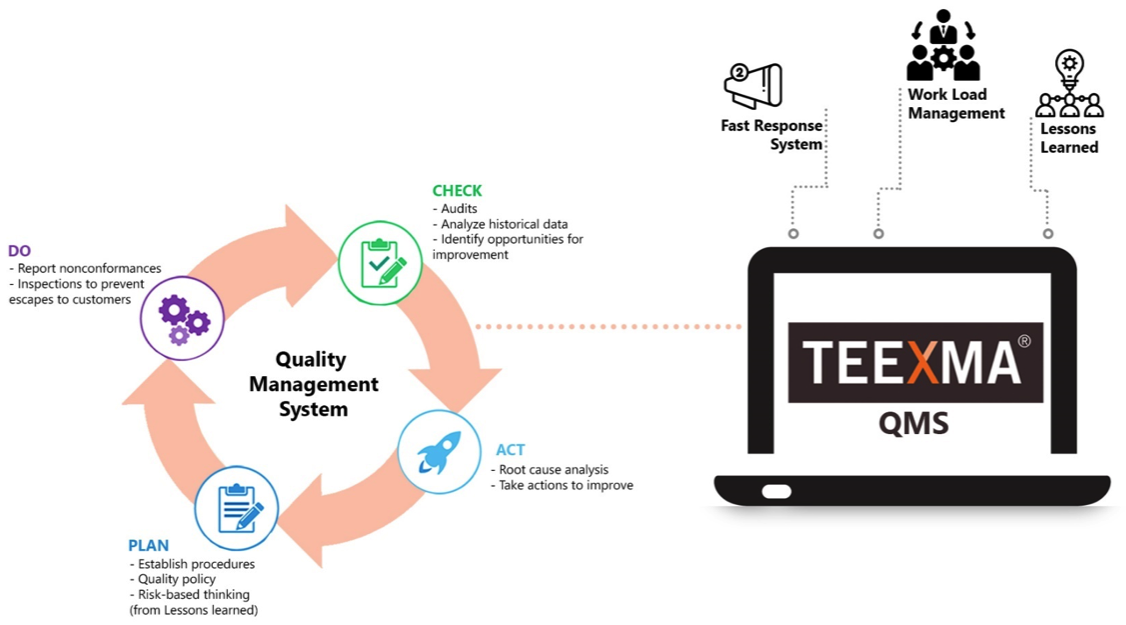 TEEXMA® QMS (Success Case BIQS application)
Extendable and Customized Solution
---
The following project is a case study of BASSETTI with a well-known German Auto-parts supplier.

In 2018, Shanghai General Motors (SGM) officially upgraded the certification requirements from QSB to BIQS. In this context, BASSETTI successfully implemented the TEEXMA® QMS project for this well-known German Auto-parts supplier to support them in passing the requirements of SGM.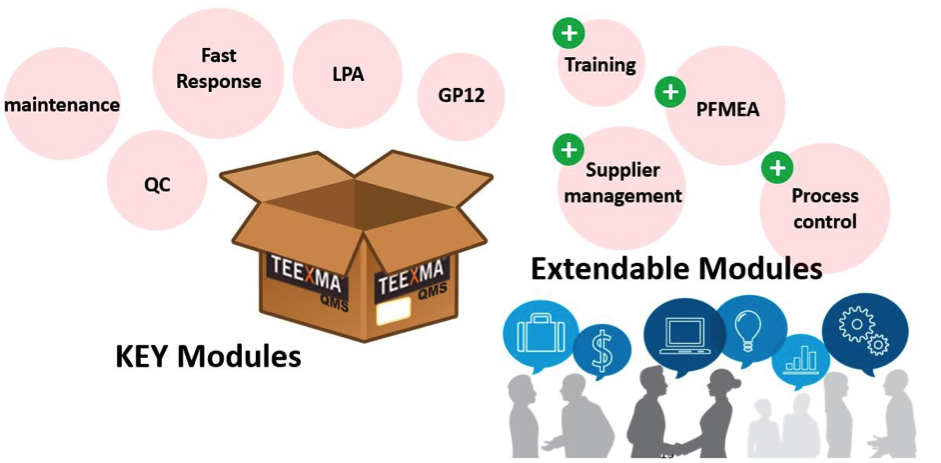 The configurated key modules covers the modules in BIQS: Fast Response, Maintenance, Quality Control, Layered Process Auditing, and GP12. This standard configuration can be implemented only in 1-2 months.

At the same time, if customers want to expand QMS during software implementation in the future, TEEXMA® modular design ensures that customers can easily and quickly add new functional modules such as Supplier Management, Training, PFMEA, Process Control, and many other modules.

This successful project brings this company to be the benchmark for the BIQS qualification by Shanghai General Motors. Therefore, SGM decided to organized their other 40+ suppliers to have a visit and see the TEEXMA® solution.


Design & Process FMEA Software Modules
---
BASSETTI group is continuously acquiring companies with related activities in synergy with its core business to allow them to broaden their skills and respond more strongly to the needs of its customers.
The acquisition of KNOWLLENCE allowed the company to develop its expertise in risk management. We provide a FMEA software solution adapted to latest AIAG-VDA Standard.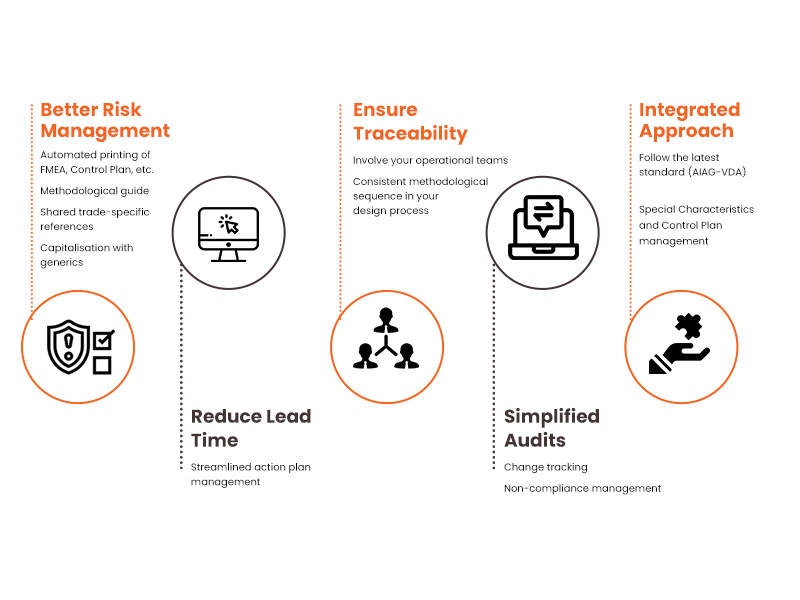 FMEA Software tool integrated with QMS
---
The Solution that we provide is more than FMEA. All the action plans generated by FMEA module can be synchronized with the quality events in TEEXMA QMS.
With this module based QMS solution, BASSETTI is able to deliver a customized solution for your quality department following your own process and personal demands.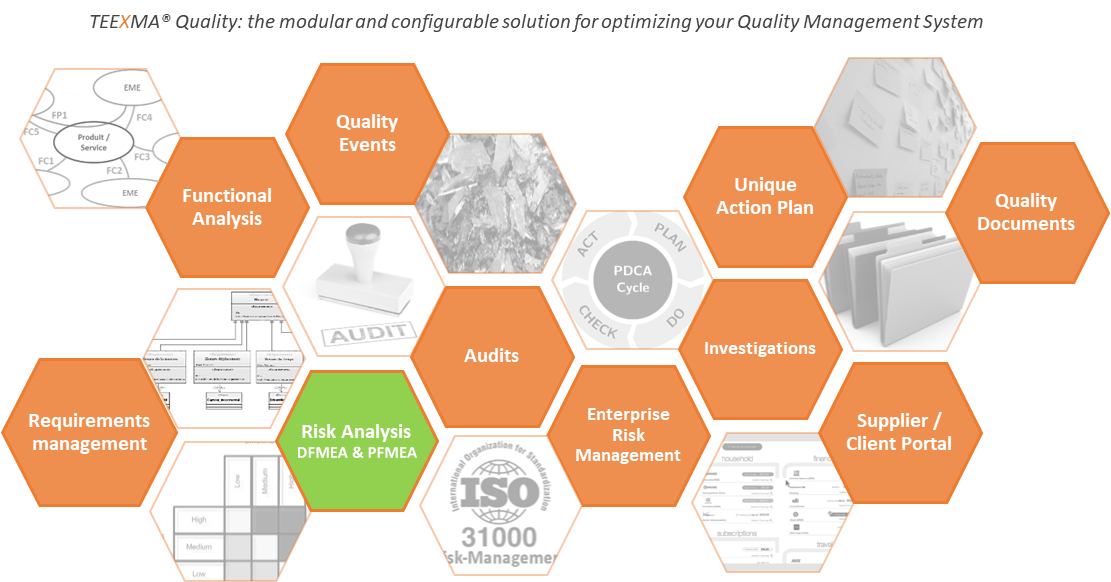 To Know More About The FMEA Solutions
---