TEEXMA / TEEXMA Overview
TEEXMA®
Technical Expertise Management®

---
BASSETTI offers a customizable modular software platform known as TEEXMA®. This solution helps technical companies to structure and optimize their information flow and enhance communications within and between R&D, Design, Quality, and Production departments.

All of the function modules are ready to use. They can be customized and built up to different application such as LIMS, MMS, QMS, etc. At the same time, the module configurations is flexible and can be cuztomized according to the specific needs and the unique workflow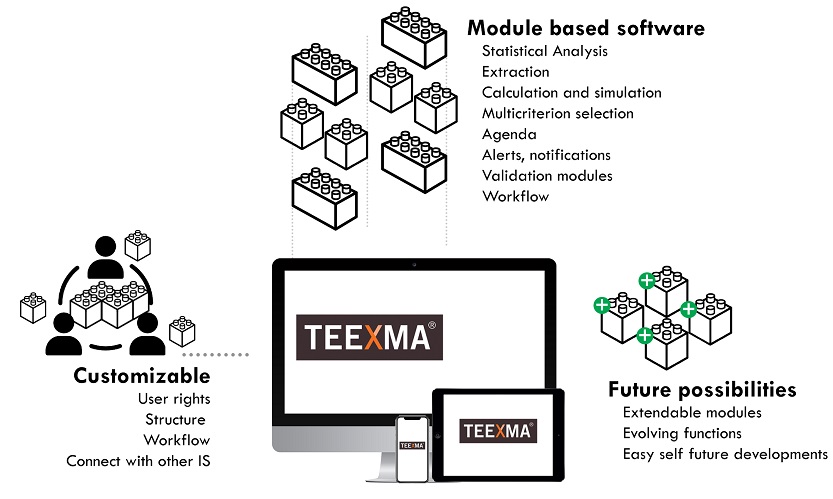 TEEXMA® Advantages
---
With more than 20 years of experience in technical industry, TEEXMA® is customizable, evolving, secured, integrated, clear, and user-friendly.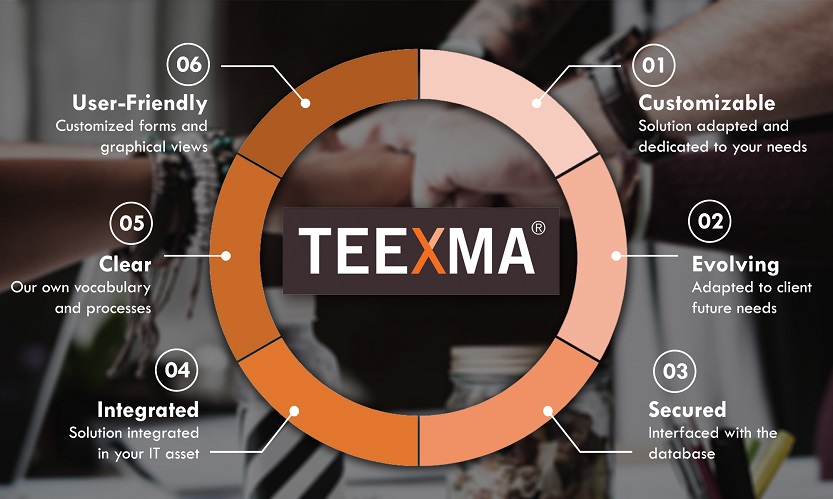 TEEXMA® Project Methodology
---
BASSETTI GROUP has a local project implementation team in China. Once the software project has been kicked off, local implementation team will arrive on-site ASAP to start the project study.

Moreover, with a configurable administrator module and some special developments by the local project team, BASSETTI will efficiently complete the software implementation and installation.

Before every project closing, BASSETTI always conduct some detailed trainings to ensure that the users and administrators have the ability of using and configuring the TEEXMA® software.


Study Configurate Implement

On-site study Configure the existing modules Installation of TEEXMA
Understood and finalize Specific development Admin&user training
needs Validation and Update Change management