TEEXMA / TEEXMA MMS
TEEXMA® Maintenance Management System
---
TEEXMA® Maintenance is a module-based maintenance management software that support many companies to improve their productivity and reduce maintenance costs by managing the production and utility equipment.

With web version and mobile application software, maintenance engineers and managers can access to the maintenance of documents, task status, work progress, etc. anytime and anywhere.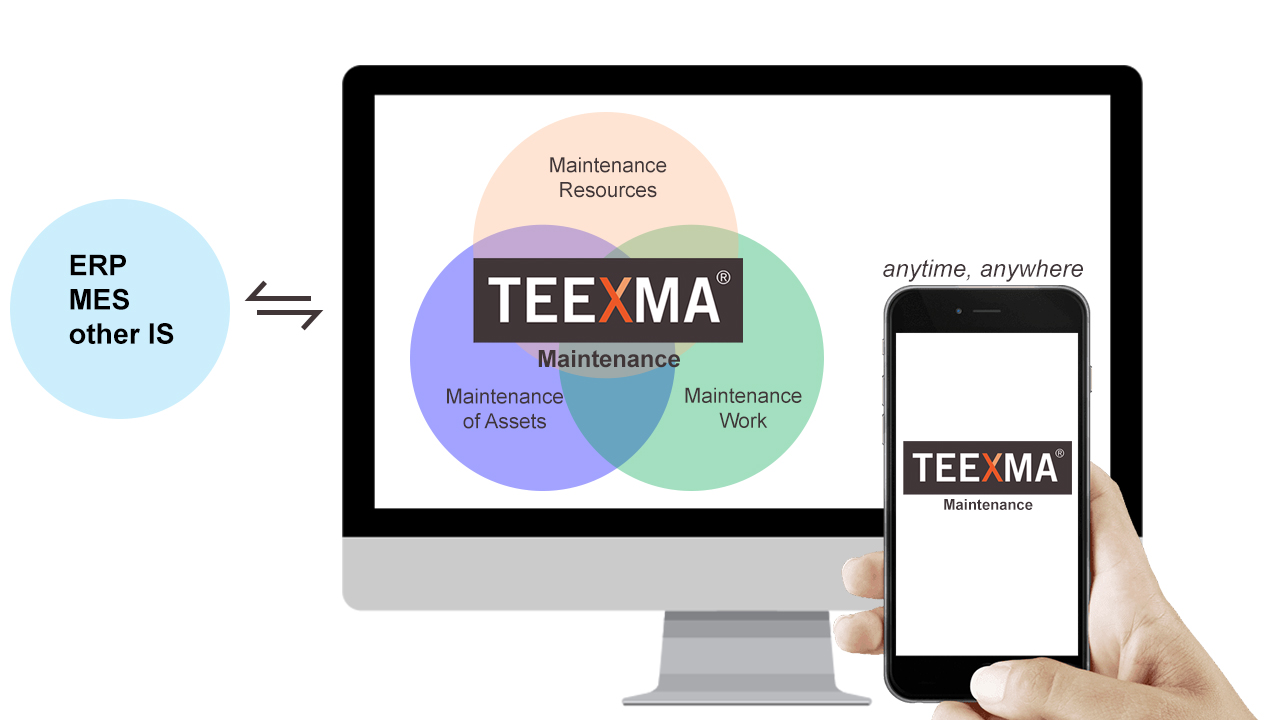 Solve Common Challenges in Maintenance Management using TEEXMA®

---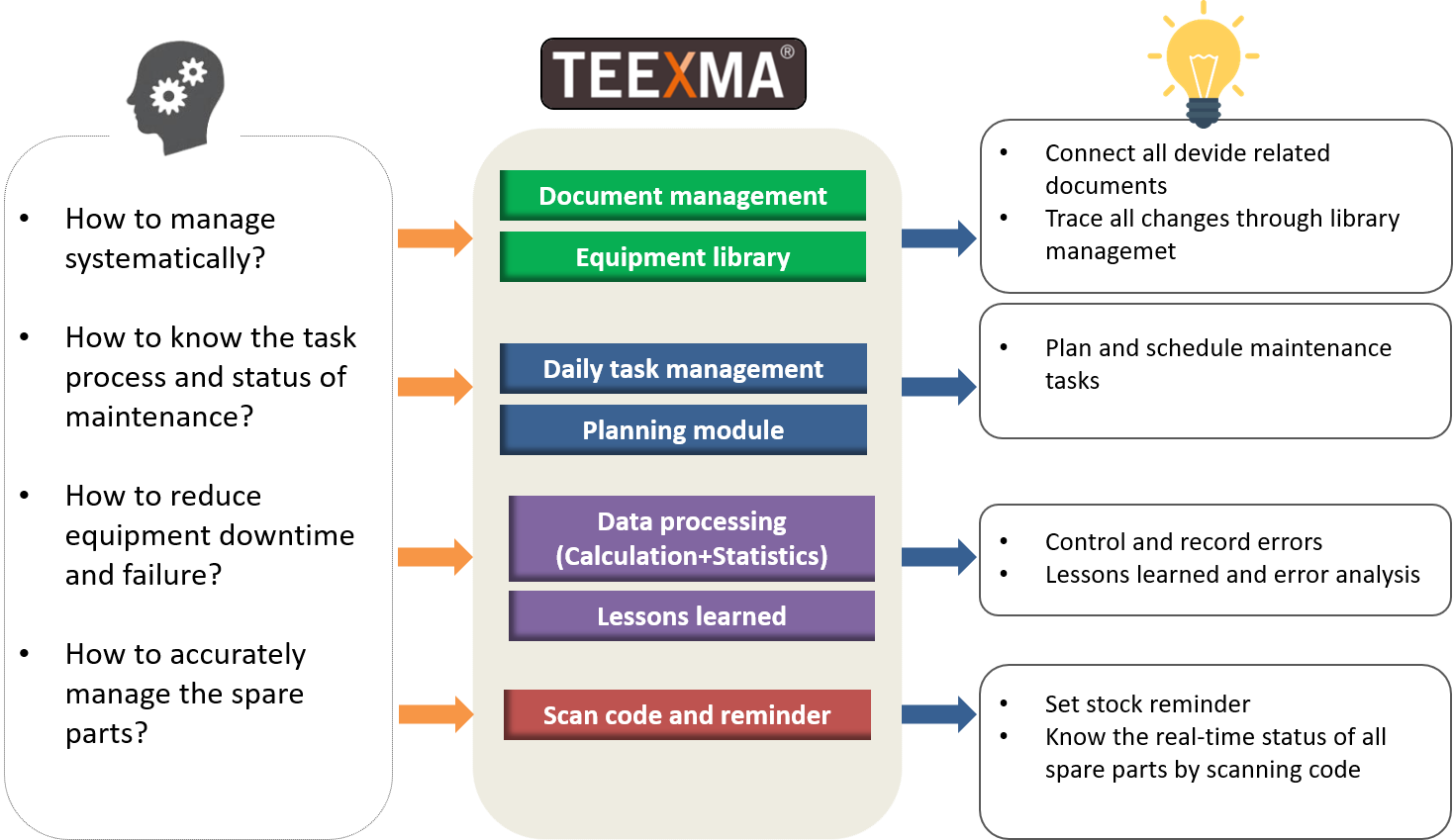 Customer Testimonies
---
"A flexible and adaptable system compared to the competitors."

- FRAMATOME


---

"A lot of sectors have now abandoned their old method to use TEEXMA®."

- ORANO