BIQS and TEEXMA QMS
BIQS - The deadline for the BIQS qualification is close. Since April 2018, Shanghai General Motors (SGM) has updated the new certification requirements for all their suppliers to upgrade from QSB to BIQS. This upgrade from SGM is very important for Complete Vehicle and Powertrain industries to follow in next year.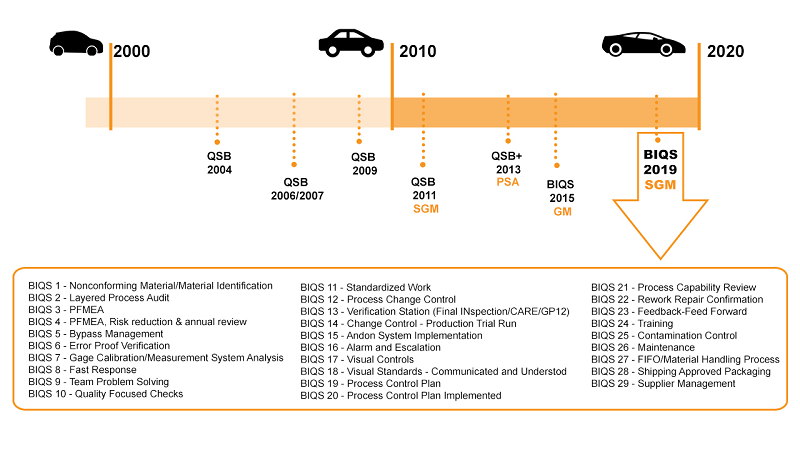 Compared with the latest version of QSB+, there are a lot of new modules to complete in the BIQS. There are 29 different qualifications that need to be completed for next year. The concept for this upgrade is to enhance the quality control by preventing more defects with less overall quality cost.

Focusing on Technical Expertise Management for more than 25 years, BASSETTI noticed the urgent needs for the Automotive industry. BASSETTI developed and implemented several software solutions for BIQS needs with leading companies in Tier 1.



Thanks to these projects, TEEXMA QMS is now ready, completed with the Fast Response system and Layered Process Audit (LPA), QC , maintenance and other functions to support your urgent BIQS needs. Our quality experts are experienced in supporting you pass the SGM audit with our software in short term.

Meanwhile, thanks to the module based architecture, TEEXMA QMS can be easily extended in the future with more functions. With this solution, our clients will be able to manage the quality with a unique platform in the future.
Please contact us for more details and scan our official Wechat account for more updates!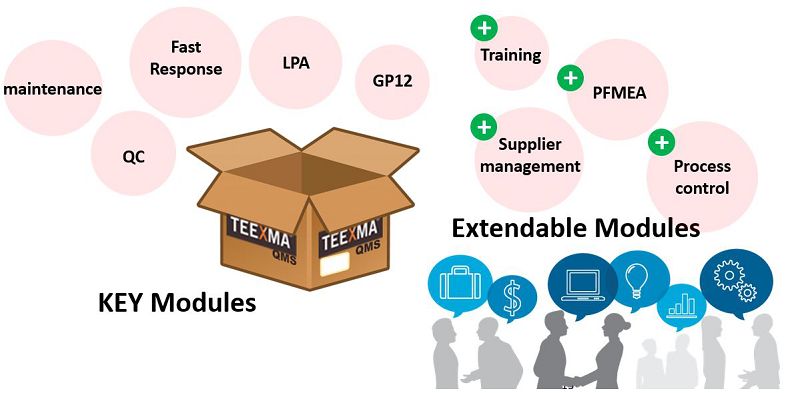 For more information, please follow our official Wechat account!